Transporting Tour Bikes by Bike
2016-09-20
We've built several trailers over the years for bicycle shops and rental service that need to transport bicycles they rent or sell to their customers. Jona from Cyclant, a bike touring/rental service in Antwerp, sent us this photo of their 96AW bicycle trailer carrying four bikes.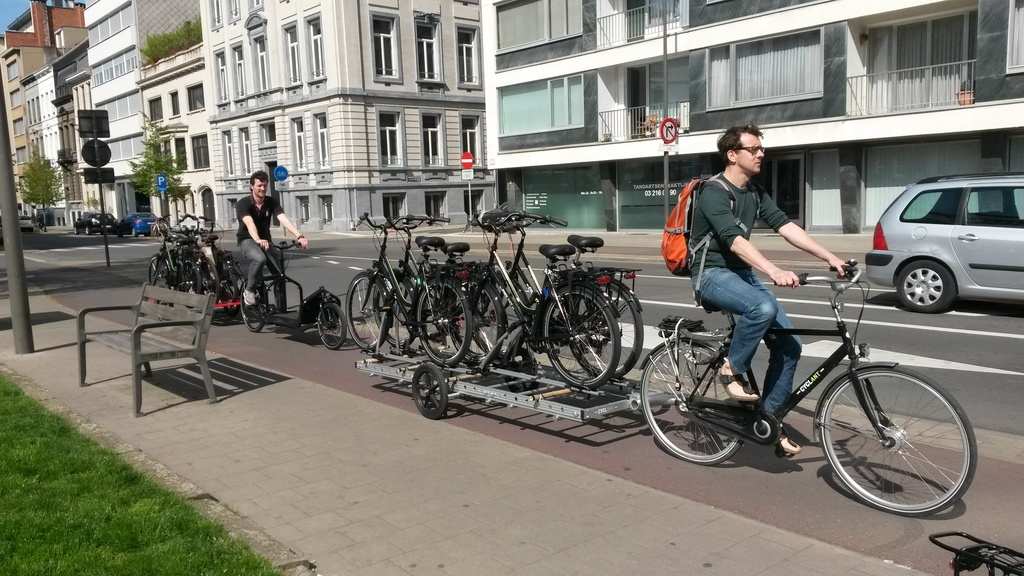 Jona told me:
In the photo we are transporting our new bikes from the shop to our own location. We use the trailer to transport our bikes in the city should customers want to do a bike tour/rental with an alternative starting location.
Thanks to Jona for sending the photo!
Categories: Customers