Who uses Bikes At Work Bicycle Trailers?
Furniture Movers
Our cargo bicycle trailers are used by both individuals and professional moving businesses to move households. They can carry everything from boxes of belongings to sofas, refrigerators, and mattresses.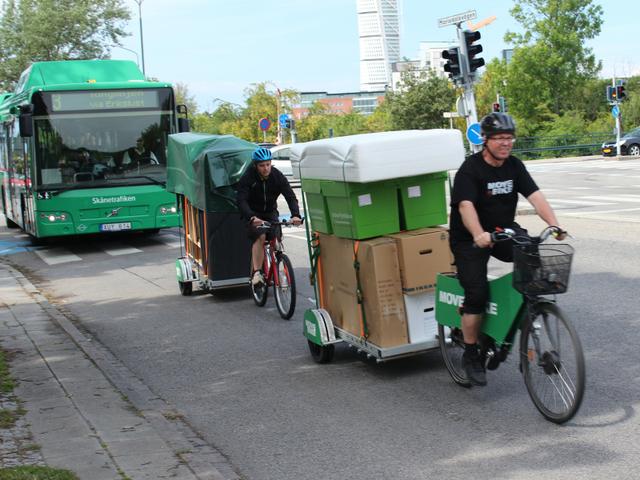 Move By Bike. Malmo, Scania, Sweden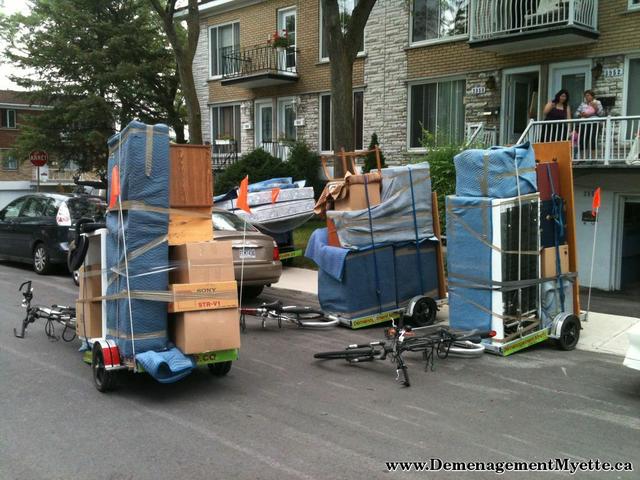 Transport Myette. Montreal, Quebec, Canada
Urban Farmers
Farmers and gardeners use our bicycle trailers to transport produce to market and haul food waste for composting. You can install a floor and carry vegetables in produce boxes, or use 18-gal plastic storage containers to carry both produce and compost.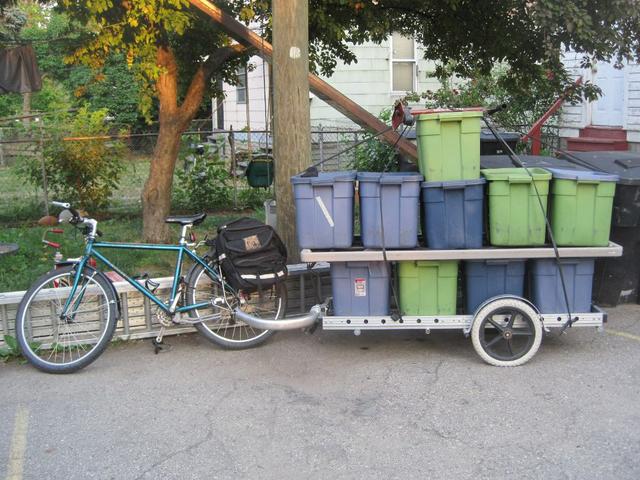 Rising Pheasant Farm, Detroit, Michigan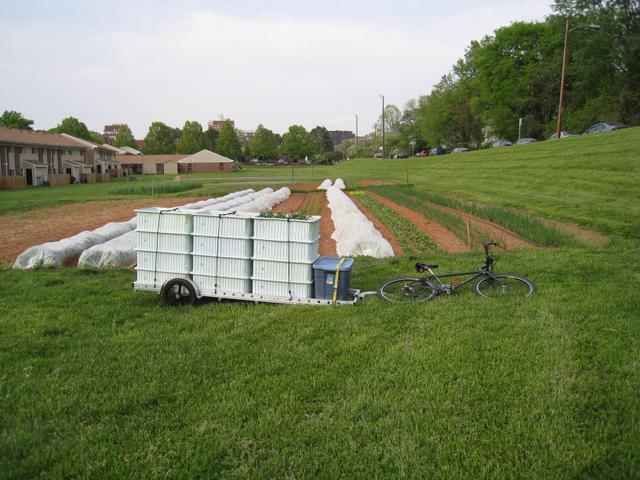 Non-Profit Groups
Non-profit groups use our trailers to distribute food to the needy. Our trailers have low built-in side rails and lots of tie down points that make it easy to transport multiple containers of food.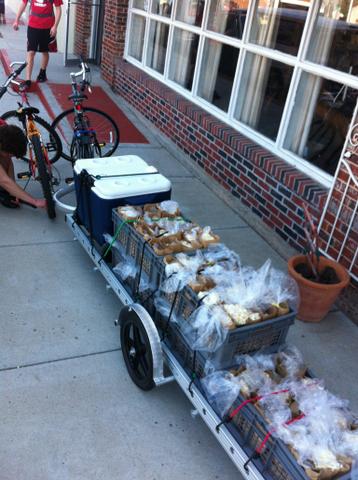 CityChurch, Amarillo, TX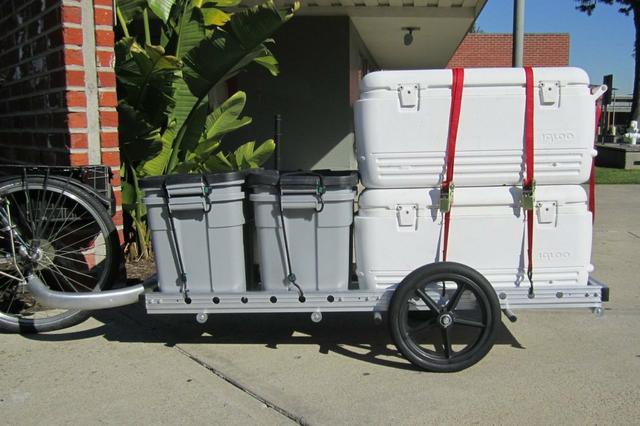 Orange Coast Community College Food Riders, Costa Mesa, CA
Builders and Carpenters
Craftspeople, Handypersons, and Home DIYers find their trailers useful to carry tools, lumber, and building materials.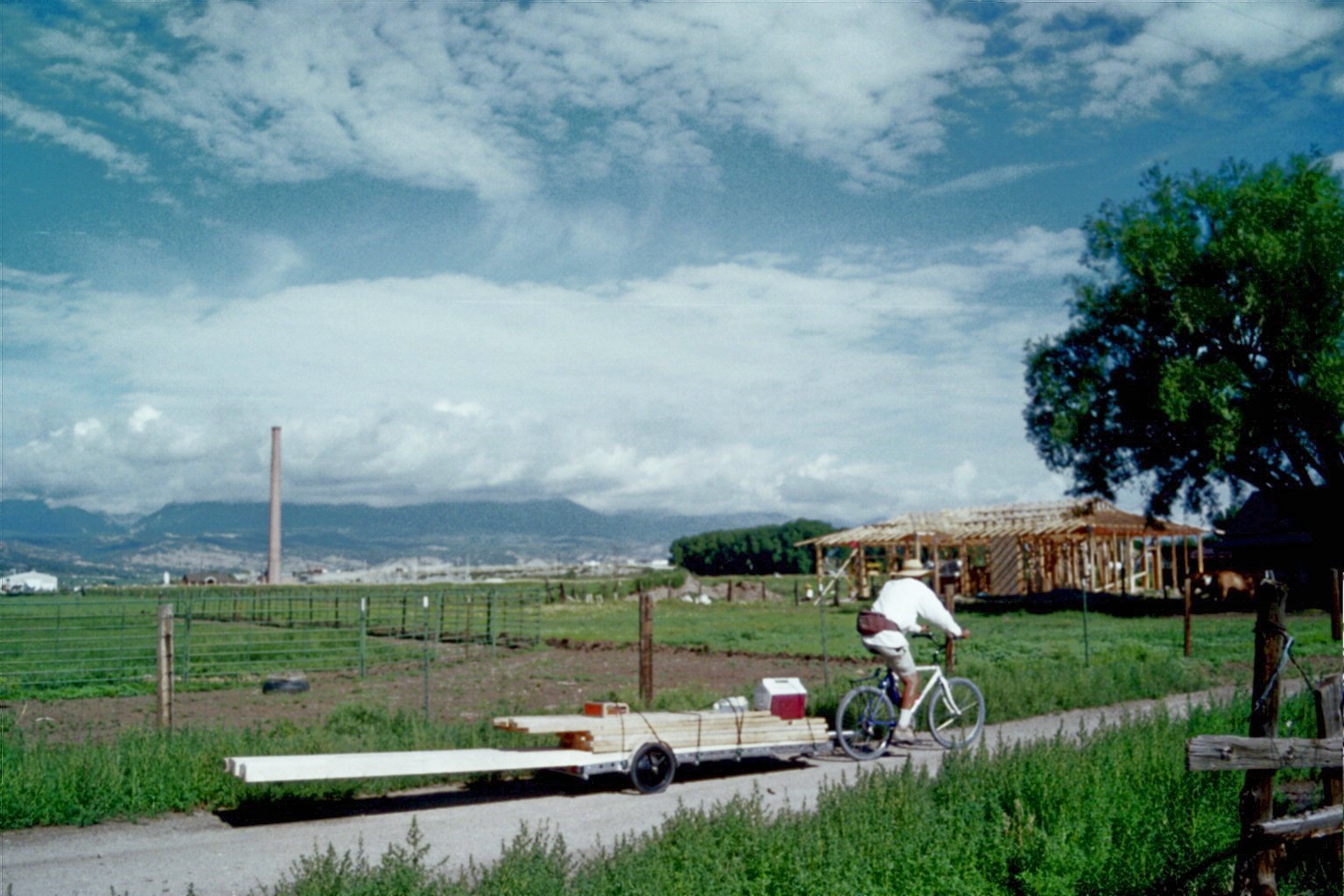 Greg Walter, Salida, CO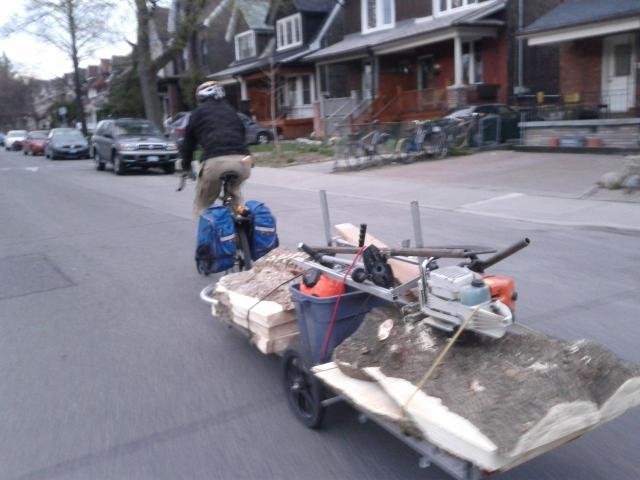 Eco Carpentry Innovation Toronto, Ontario, Canada
Recyclers
Both individuals and recycling services use B@W trailers to transport recyclables. Our A-series trailers are designed to carry 18-gallon plastic storage containers that work great as recycling bins. The bins are lightweight, quick to secure and remove, and can be stacked for extra cargo capacity when needed.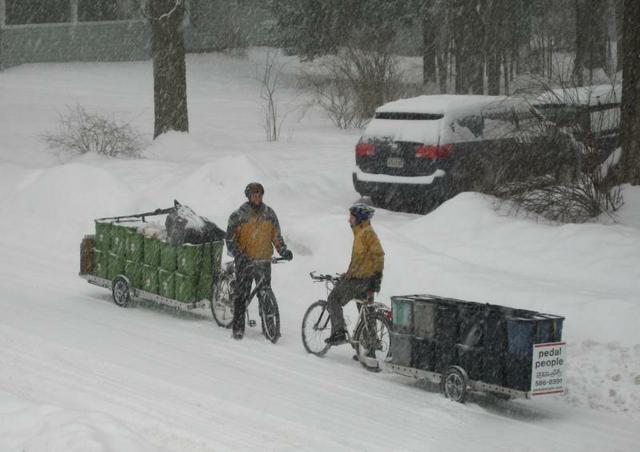 Pedal People Cooperative, Northampton, MA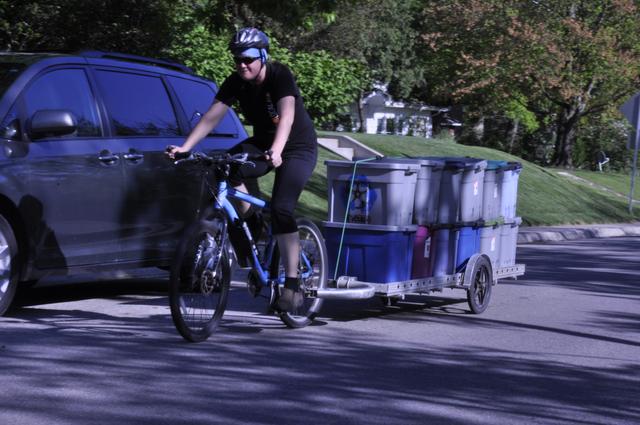 Cycles Recycling, Ames, IA
Bicycle Repair and Transport
Our bike trailers make great mobile bicycle repair shops. You can carry toolboxes, bike stands, even whole bicycles with our optional bike racks.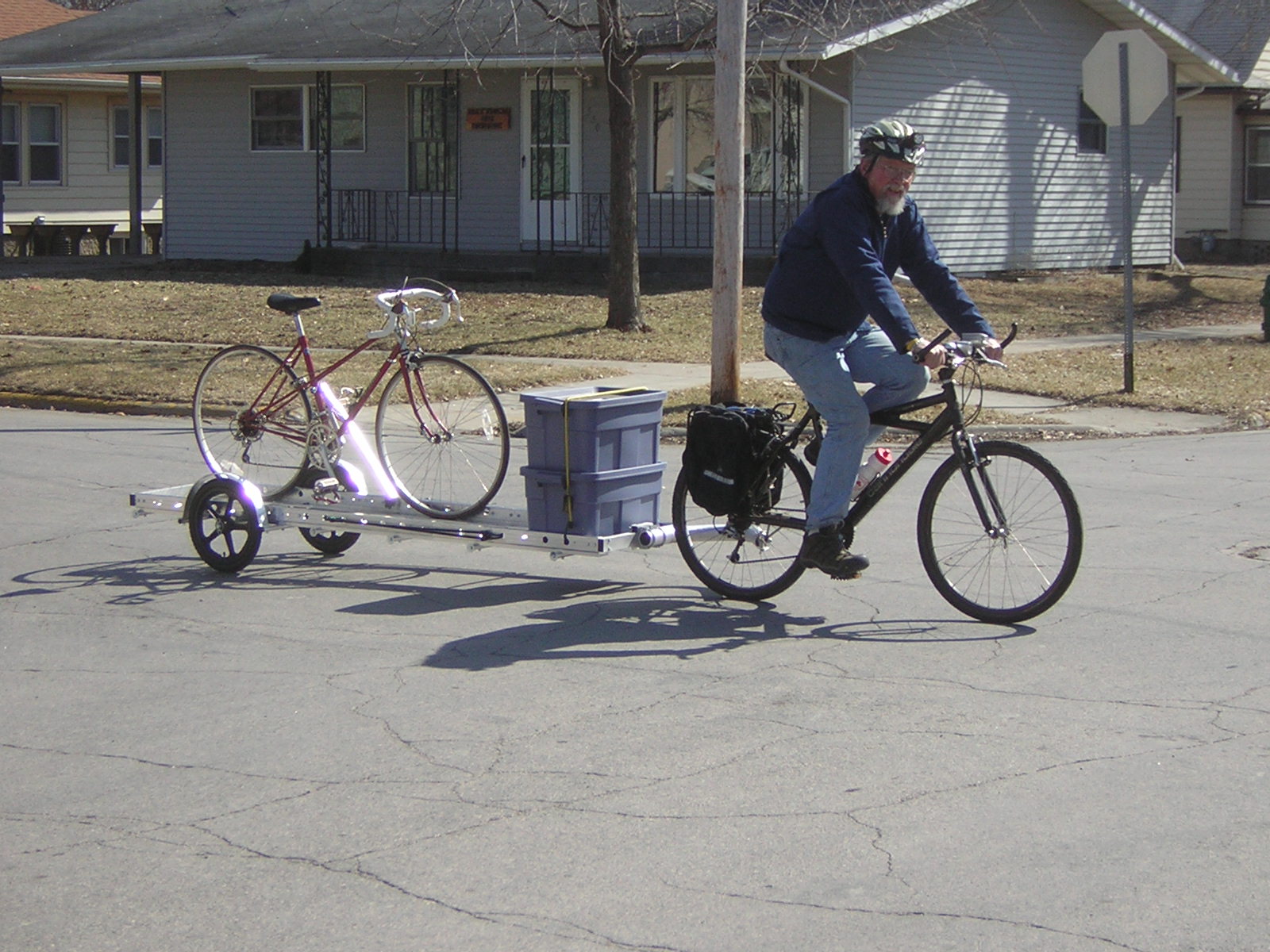 Bicycle Repair Man, Ames, IA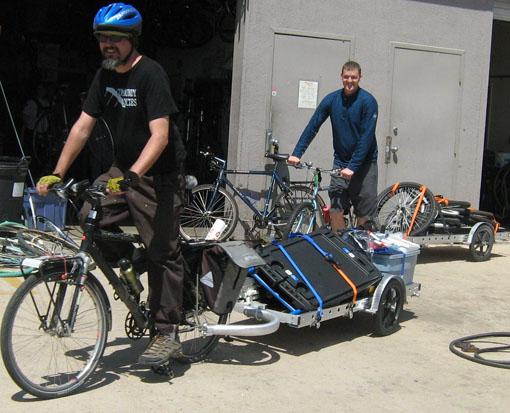 Community Cycles Rolling Bike Clinic, Boulder, CO
Local Delivery Services
Businesses and delivery companies use our trailers to deliver products to their customers and clients in an efficient and environmentally-friendly manner. The trailers are easy to customize to fit your needs.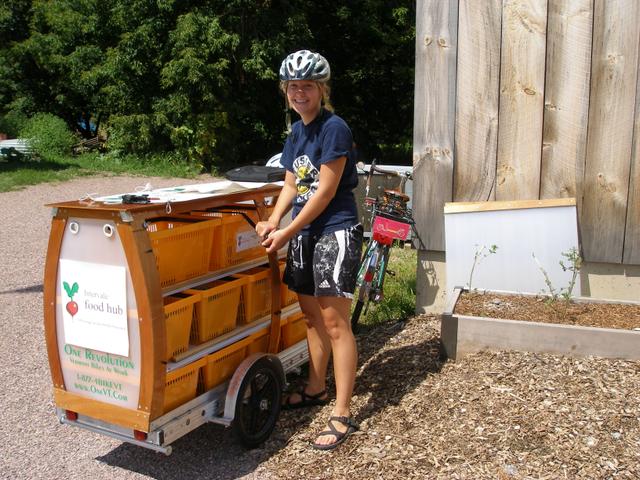 One Revolution VT, Burlington, VT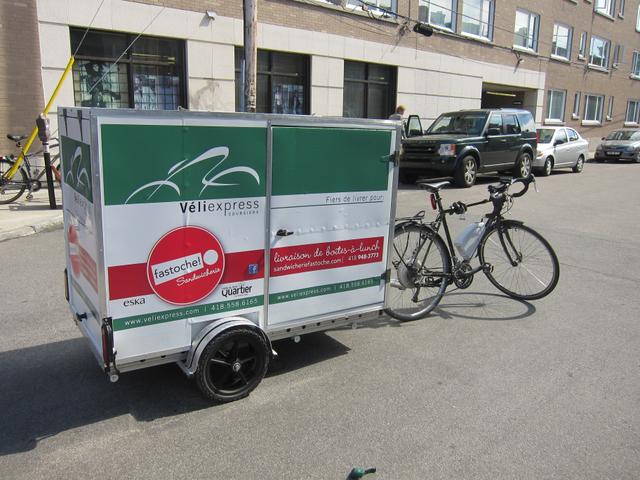 Veli Coursiers, Quebec, Quebec, Canada
Individuals and Families
Many of our customers are individuals or families who don't have a car, want to live more simply, or have a unique bicycle transportation need.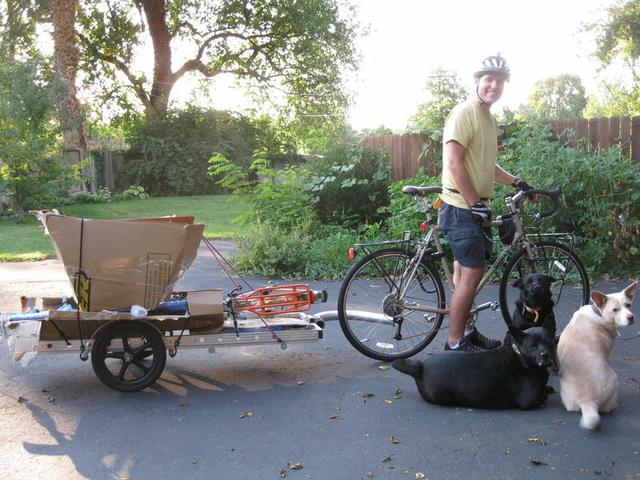 Moving some stuff by bike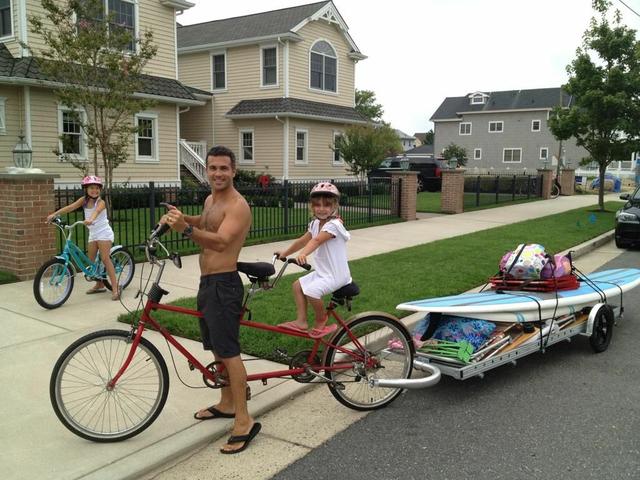 Let's go to the beach!