Features
Three Different Lengths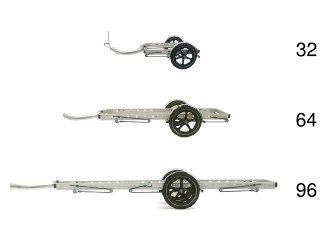 We make three different lengths of trailers.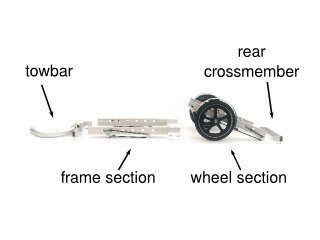 All of our trailers share the same basic modular design.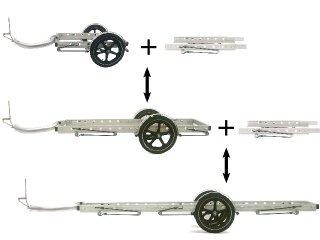 You can change the trailer length by adding or removing frame sections.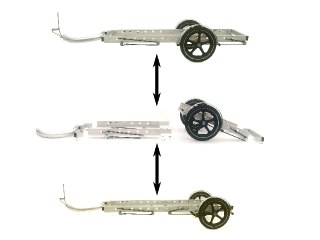 You can move the wheels to the rear if you need to carry extra-long cargo.
Two Different Widths and Weight Capacities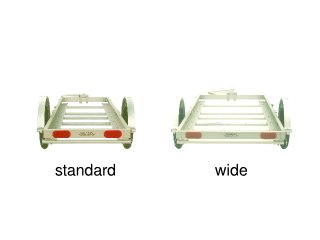 Each trailer is available in two different widths, standard and wide.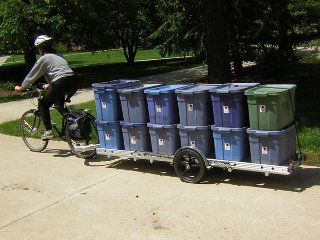 The standard-width trailers are designed to carry 18 gal / 68 L plastic storage containers. These waterproof, stackable containers fit snuggly into the frame rails of the trailer, no floor required. They work great for carrying groceries, tools, recycling, compost, mulch, etc.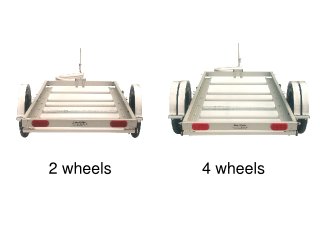 Our longer trailers come in two different weight capacities. The two-wheels trailers can carry up to 300 lb / 140 kg. Four-wheel models can carry up to 600 lb / 280 kg.
Fits Most Bikes
The trailer hitch mounts securely to the left-hand side of the bicycle frame by the rear axle using three thumbscrew clamps. No tools are required. Protective plastic hose prevents the hitch from scratching the frame. One hitch is included with every trailer.
The trailer connects to the hitch using a hitch pin. To disconnect the trailer from your bike, just pull the pin.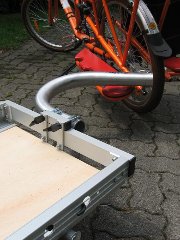 Our standard trailer hitch fits most mountain and hybrid bikes. We also make hitches to fit most longtail cargo bikes. We can fabricate custom hitches to fit other bicycles and tricycles as well.
Carry Almost Anything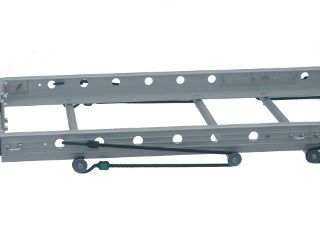 Every trailer comes with shock cords to secure your load. The frame has numerous tie-down points to hook to, plus stake pockets along the sides for mounting your own removable side panels.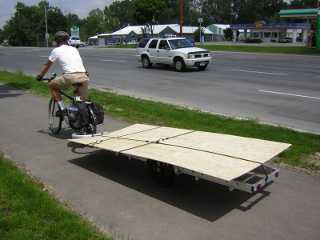 The fenders are strong enough to support wide loads that won't fit between the wheels.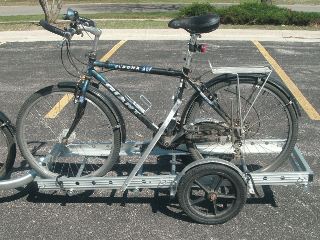 Accessories are available for carrying things like bicycles and plywood.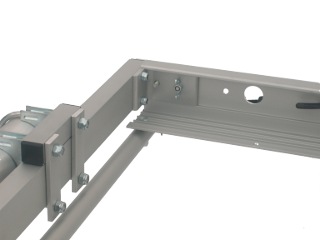 The trailer frame bolts together, making it easy to modify to fit your needs or replace parts should you get in an accident.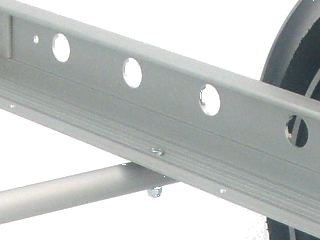 The trailer does not come with a floor to save weight and cost, but you can easily add one if you want. The frame side rails were designed with a lip to cover the edge and hold it in place.
Built to Last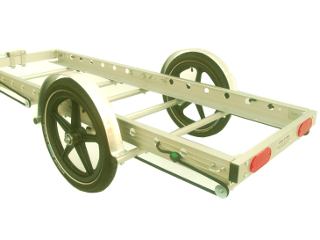 The trailers are designed to last for years. The frame is made of rugged annodized 6061-T6 aluminum extrusions. The hitch is stainless steel, and the axle is a galvanized steel tube.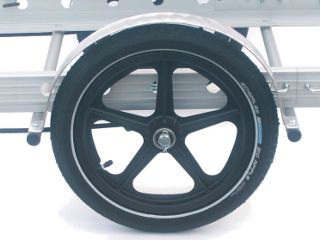 The nylon-composite Skyway Tuffwheels® used on our trailers are extra-strong and never require truing. They use standard 16" bicycle tires and tubes, and roll on precision replaceable sealed cartridge ball bearings.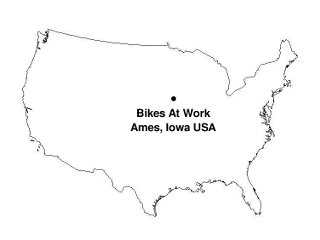 We manufacture all of our trailers in our own shop in the USA. We've been manufacturing bicycle trailers for over 18 years.