Shop and Donate By Bike
2016-05-31
Bob Fisch, chief Fun Officer of Poky Pedalers in Stevens Point, Wisconsin, recently alerted me to the "Shop & Donate by Bike" event they held earlier this month in their community as part of National Bike Month.
Shop & Donate by Bike was their twist on Bike to Shop Day, a Bike Month activity that encourages people to use bicycles as part of their daily transportation needs.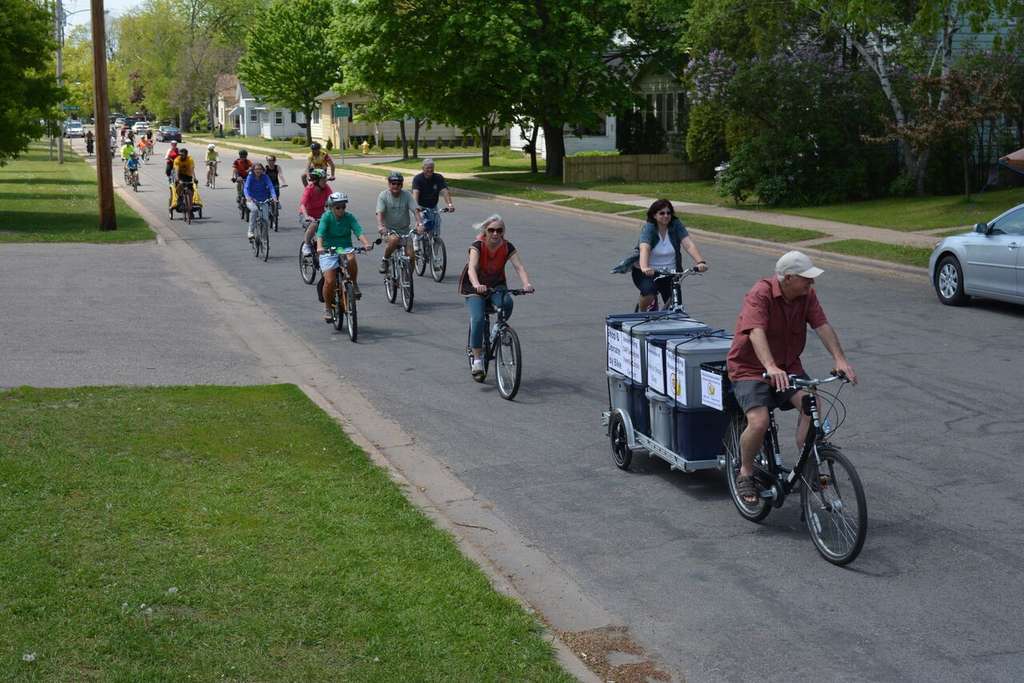 Bob's blog post about the event is well worth reading. Here's a snippet from it:
The basic idea of Shop & Donate by Bike was to ride to shops, purchase stuff, load it all onto the PPSP Colossal Cargo Carrier (a 5'-long flatbed bicycle trailer that I towed), haul it all over to CAP Services Family Crisis Center – a vital local resource for domestic abuse survivors and their children as well as for runaway youth – and donate to them everything we purchased over the course of the afternoon.
The "Colossal Cargo Carrier" that Bob refers to is a 64A bicycle trailer they purchased from us earlier this year.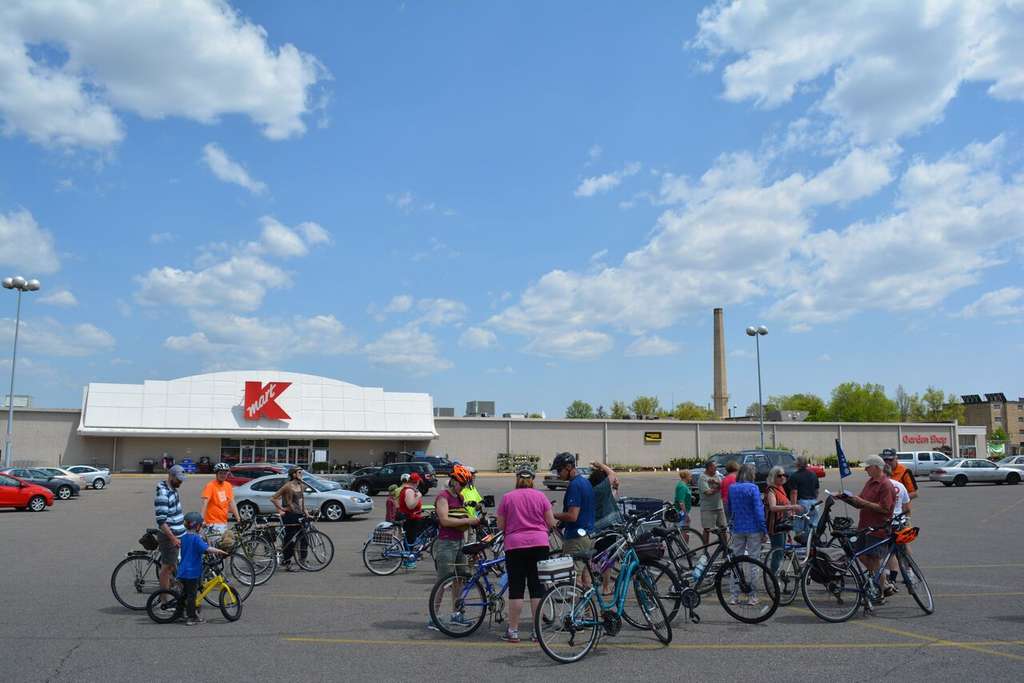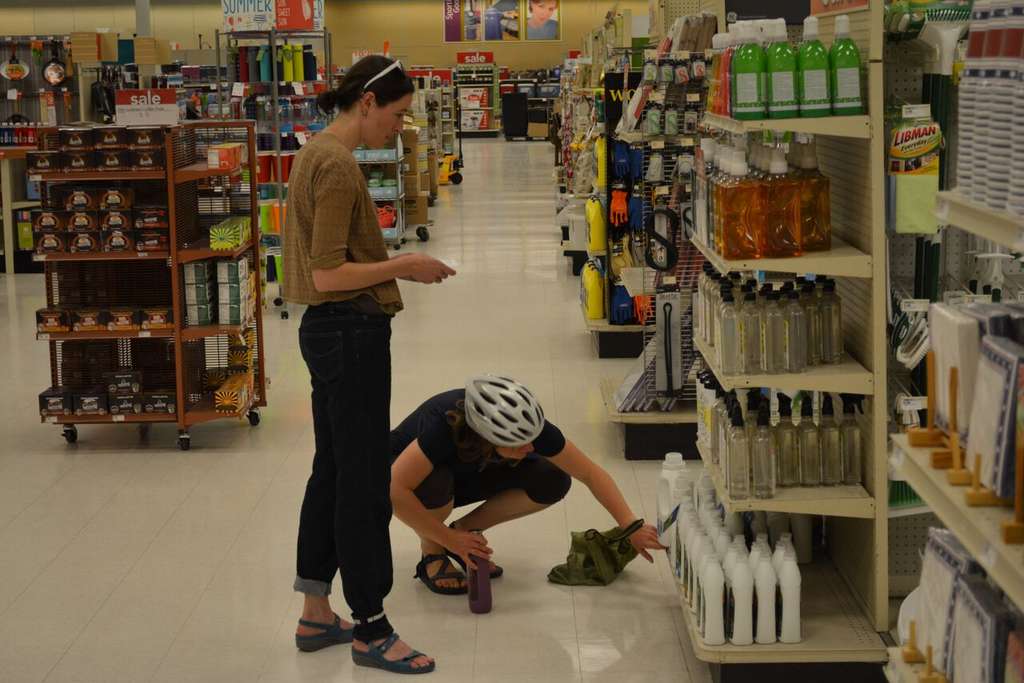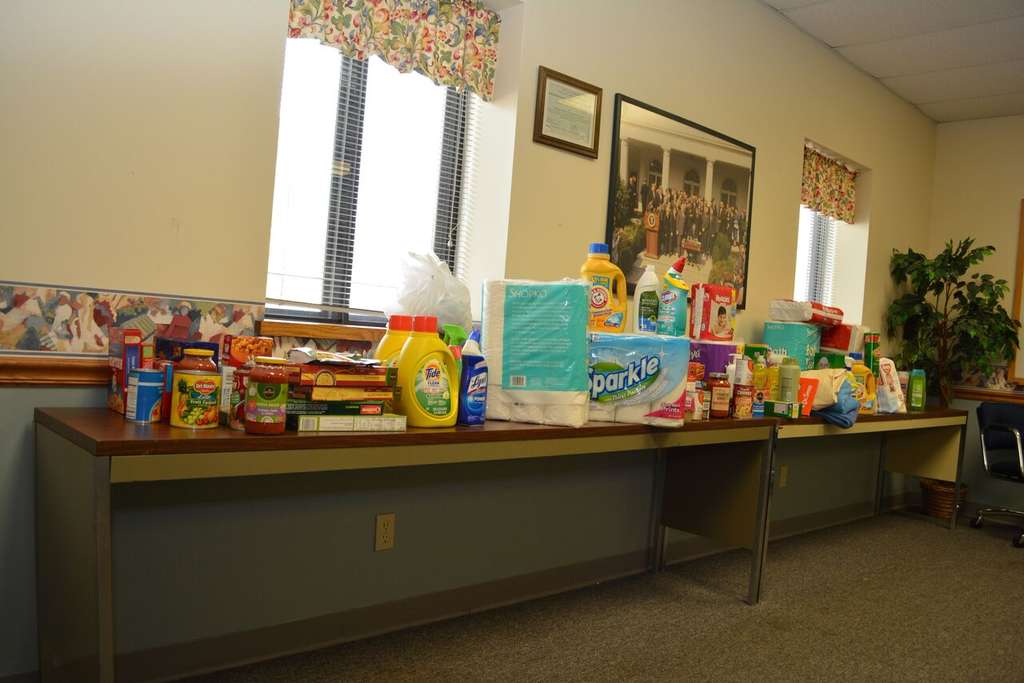 I applaud Bob for organizing such a worthwhile event. It's an activity that should be replicated in communities across the country, regardless of whether they choose to use our trailers or not.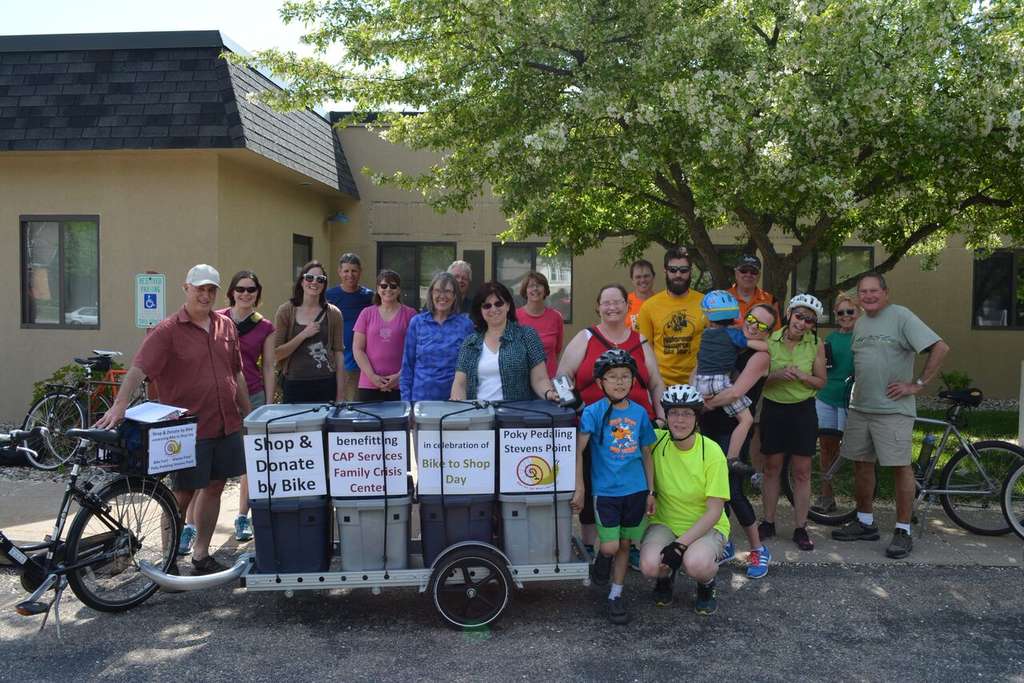 Thanks to Bob for organizing and posting information about the event, and to CAP Services, Inc., for providing the photos.
Categories: Customers