Renovating a Home Using a Bike Trailer
2018-02-10
Several of our customers use their BAW bike trailer to haul building supplies for home renovation projects. But Wen Lee and Chris Stratton in Temple City, CA, are working on a more ambitious project than most--they are use their 96A bike trailer to convert their house into a zero-net-energy home.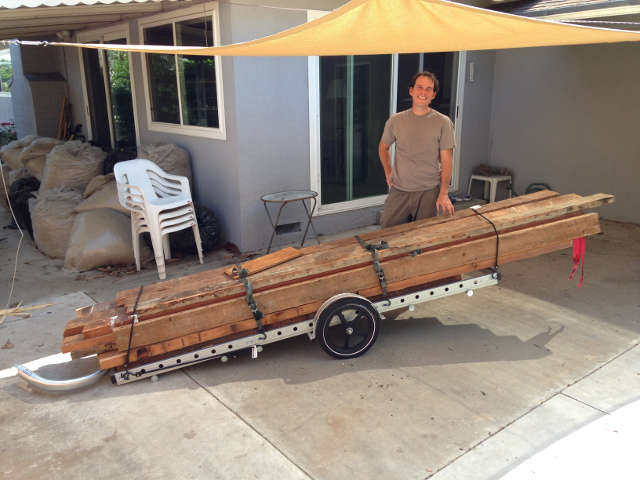 Wen writes:
We are renovating our home to be an all-electric "zero net energy" house using solar panels, superinsulation, efficient appliances, and more (Chris is doing almost all the work himself). In addition, our front lawn has been replaced with a vegetable garden. Our garage holds a fleet of two-wheeled vehicles, including electric bikes and an electric scooter. At the front of the house is a "Share Shed" for building community in the neighborhood (this is the little colorful house on the trailer in the pics). The Bikes At Work trailer has helped us immensely throughout the process.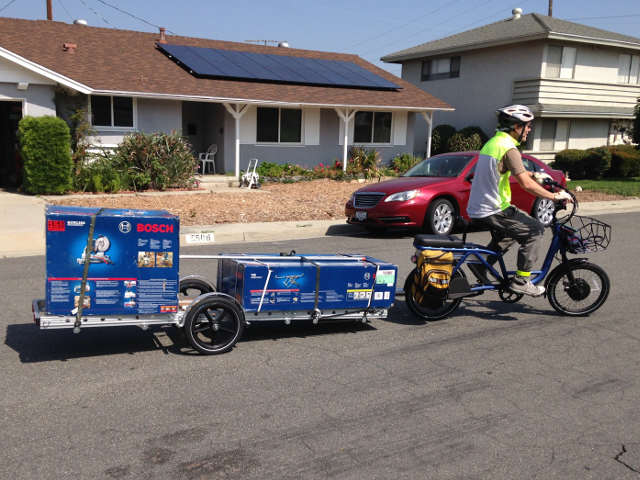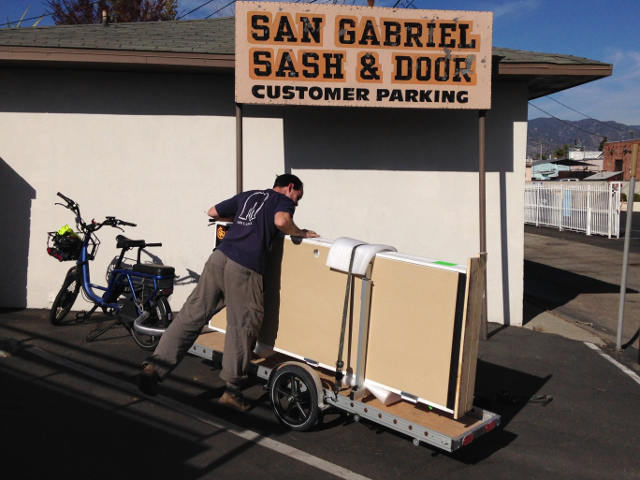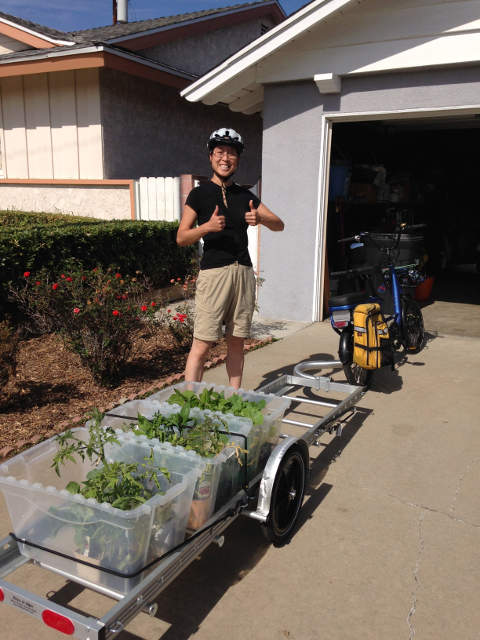 You can track their progress on this project on their Frugal Happy blog.
Thanks to Wen and Chris for supplying the photos. Good luck on your project!
Categories: Customers