New Axle-Mounted Hitch
2013-07-26
We are now offering a new experimental trailer hitch:

The new hitch mounts partly on the axle instead of only the bike frame.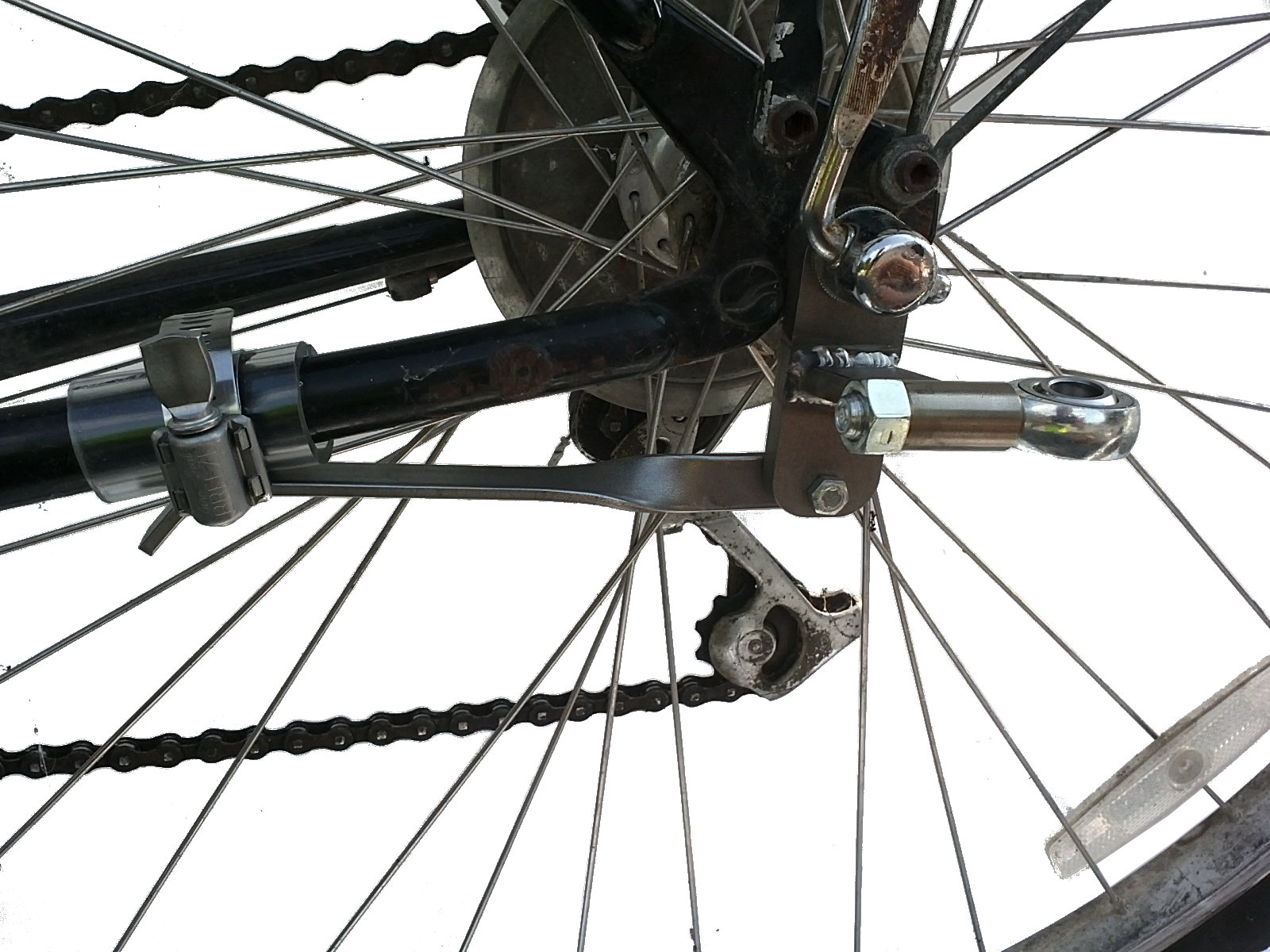 This new hitch will fit several types of bikes that would normally require a custom hitch, including:
bicycles with rear disc brakes mounted on the chainstay
rear-suspension bicycles with a pivot at the rear dropout
recumbents with rear-sloping chainstays
monostay uprights and recumbents
small-wheel bicycles
The hitch mounts more quickly than our frame-mounted hitch on bikes equipped with a quick-release skewer because it has fewer clamps to tighten. This can be a time-saver if you plan to use one hitch on several different bicycles. However, it must be adjusted properly to work well. See the hitch mounting instructions [pdf] for details.
This hitch will fit most bikes equipped with either a quick-release skewer or standard 10mm bolt-on rear axle. It will NOT fit the following types of bicycles:
We have tested this hitch on our own bikes as well as those of a few customers and are pleased so far with its performance. However, we do not plan to replace our current frame-mounted hitch with it until we have had more time to test it and received more feedback about it. If you would like to order a trailer equipped with this hitch rather than the standard frame-mounted hitch that is included with the trailer, make a note in the "special instructions" box when you checkout. We will include the new hitch instead and adjust your order total to account for the difference in cost.
If you already have a Bikes At Work trailer and would like to use this axle-mounted hitch with it, you can order it here. Please note this hitch will NOT fit our old truss-frame trailers constructed of round aluminum tubing because the position of the towbar cannot be adjusted. (See the hitch mounting instructions to learn why this is important.)
If you have any questions about this new hitch, please contact us.
Categories: News