More Containers That Fit Bikes At Work Trailers
2013-01-11
I recently wrote a list of some containers that can be used with a Bikes At Work trailers. BAW customer Mark Philips recently sent us some pictures of some other containers he uses that work well. He wrote:
Over the years of moving I got tired of boxes. I found that Commercial 12 Gallon Totes (MonoFlo or Tuff Crate) fit my need of moving, transport, and indoor storage and organizing. These commercial totes can be stacked high up to 10 at a time depending on total weight; it stacks neatly when empty.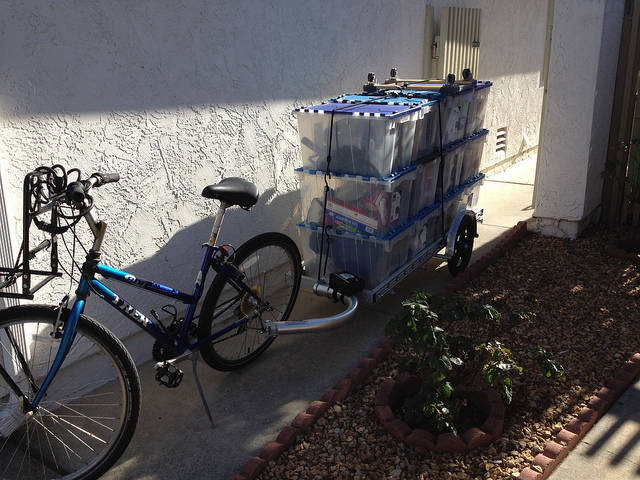 The labels of the two containers he uses are shown below. He says these are commercial-grade containers that are stronger than the typical ones found at "big-box" stores like Walmart or Target.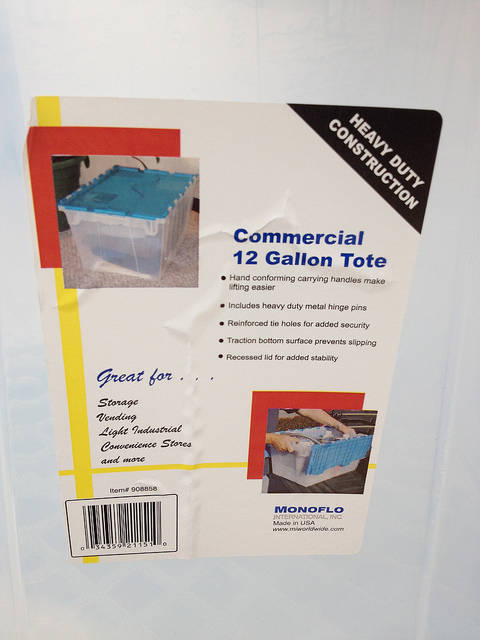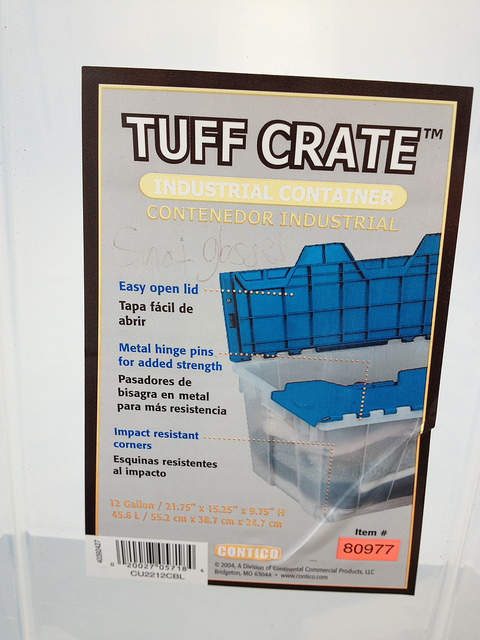 Mark wrote about his new trailer:
It has been a week since I got the trailer and I have used it everyday. I have moved several bikes, bike parts and accessories, 20 storage bins, IVAR shelves. It felt amazing not to "load the cargo van, drive to storage, and unload the van at the storage unit." I simply loaded the trailer securely, ride under a mile, go straight to the storage door and elevator, then unload in front of my storage space.
Check out Mark's blog at velograteful.blogspot.com. Thanks, Mark, for suggesting these containers and for letting use your photos.
Categories: Customers, Tips and Techniques