Living Carfree in the Netherlands
2019-10-14
Customer Dieter Kwint recently sent us some photos of how he uses his 64A bicycle trailer. We enjoyed them so much, I asked him if we could post them to our website and, if so, if he'd be willing to share his experiences living in the Netherlands with his trailer. He agreed, and graciously contributed the following text:
My name is Dieter Kwint and I live in a middle-sized town called Tiel in the Netherlands and work at a distribution centre for organic food in a nearby town about 8 miles away.

Living in a country with over 17 million habitants and about 13 million motor vehicles (still increasing, mostly freight), it often becomes very crowded on the roads and parking places. It's a constant battle for space. (by the way, there are also about 23 million bicycles now). This crowdedness of cars doesn't feel good and is my experience a mind blow with the Climate Change going on. That's why I don't have a car. But there will always be a need for transportation of stuff.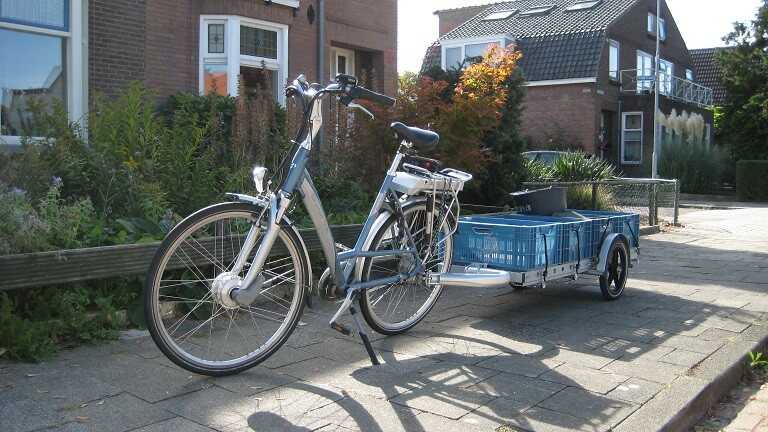 A bicycle trailer is a good and environmentally friendly alternative for transportation on the short distances. I already had a small one, but the application options were very limited. Just too small and incapable of transporting heavy and large stuff. That's how Bikes At Work got in sight.

It took some time between ordering en delivery of the trailer, but about a year ago I finally received the 64A Bicycle Trailer from Bikes At Work shipped from the USA. Meanwhile I have done many transports with al kind of different stuff.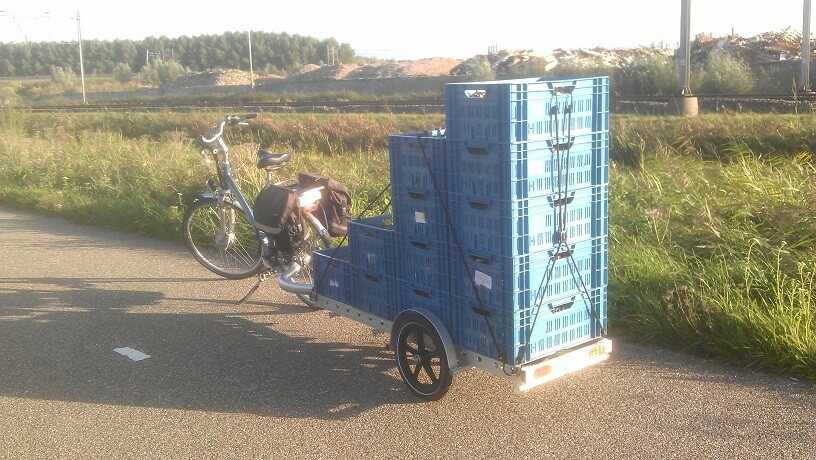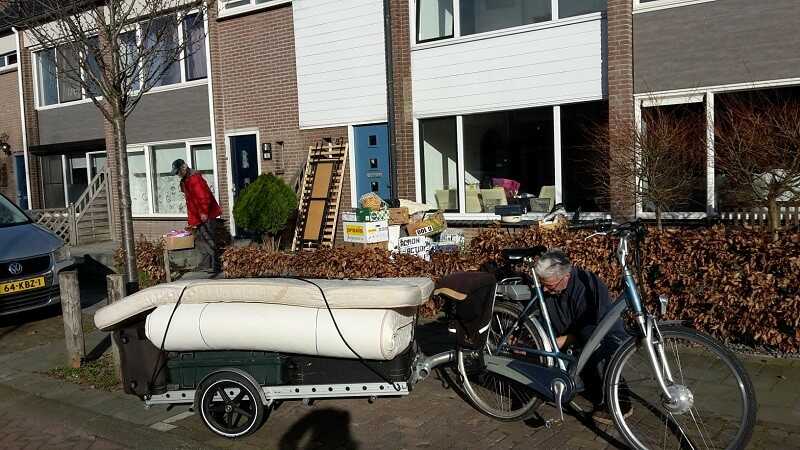 The trailer is unique with it's modular way of assembling and extending for use. It is a little less suitable for the blue boxes which are very common her in Europe, but that could be adjusted in a simple way. The trailer can be put away easily (for it's light weight) in my barn by pulling it straight up against the wall.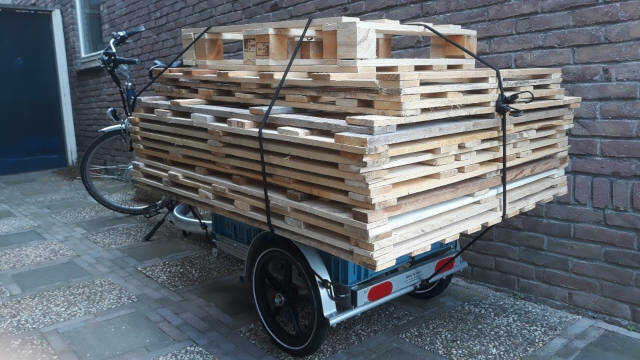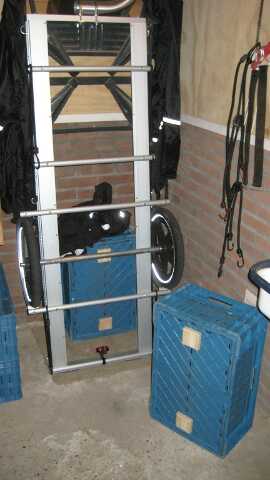 The people who get confronted with the trailer at the first time always react astonished. But they like it and that makes me always feel happy using it. The trailer works well in the traffic and can make enough speed in combination with the electric bike. I hope for the near future that there will be more people using this concept of transportation.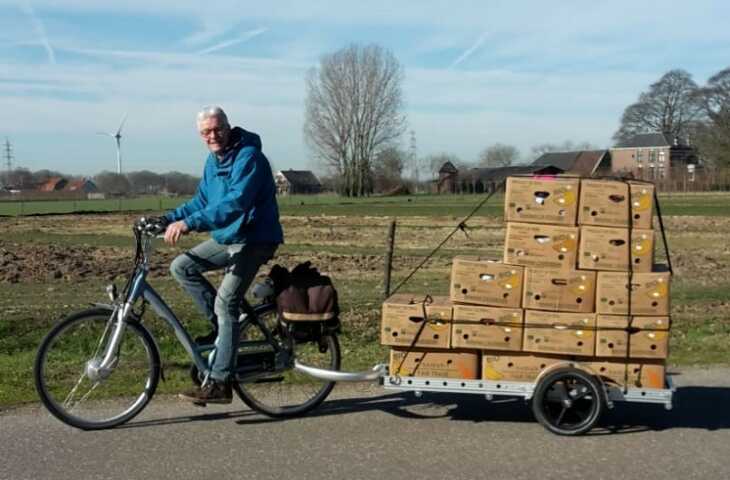 The Netherlands are very known for it's large network of cycleroads. With more bicycle trailers of Bikes at Work it might even become a battle of space on the cycleroads....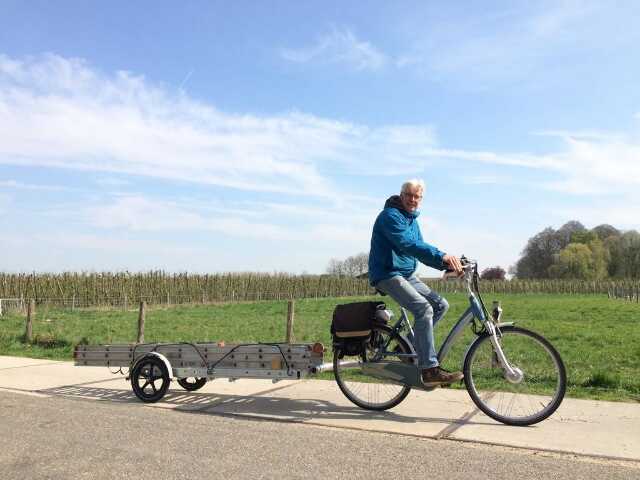 Thanks, Dieter, for sharing your photos and your experiences using your trailer!
Categories: Carfree Living, Customers