IKEA Store in Hamburg, Germany Makes Deliveries by Bike
2014-07-18
A new IKEA store located in the pedestrian section of Hamburg, Germany faced a problem. How will their customers get large items like furniture to their homes, given its location in a mostly pedestrian environment?
Ikea solved their problem by contracting with the courier company KurierAG to allow their customers to deliver their products for them.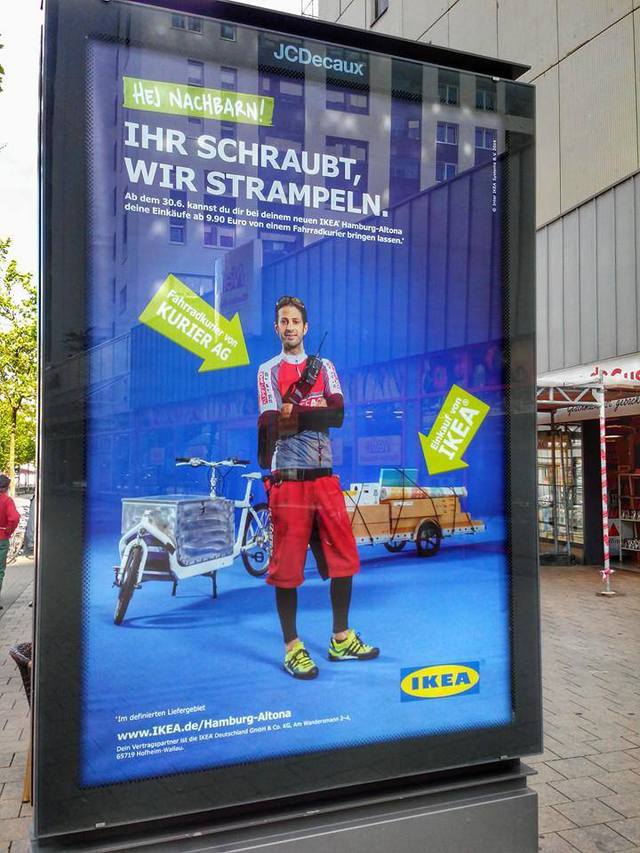 Kurier uses Bullitt electric cargo bikes and our 96A Bikes At Work trailer to deliver items both small and large.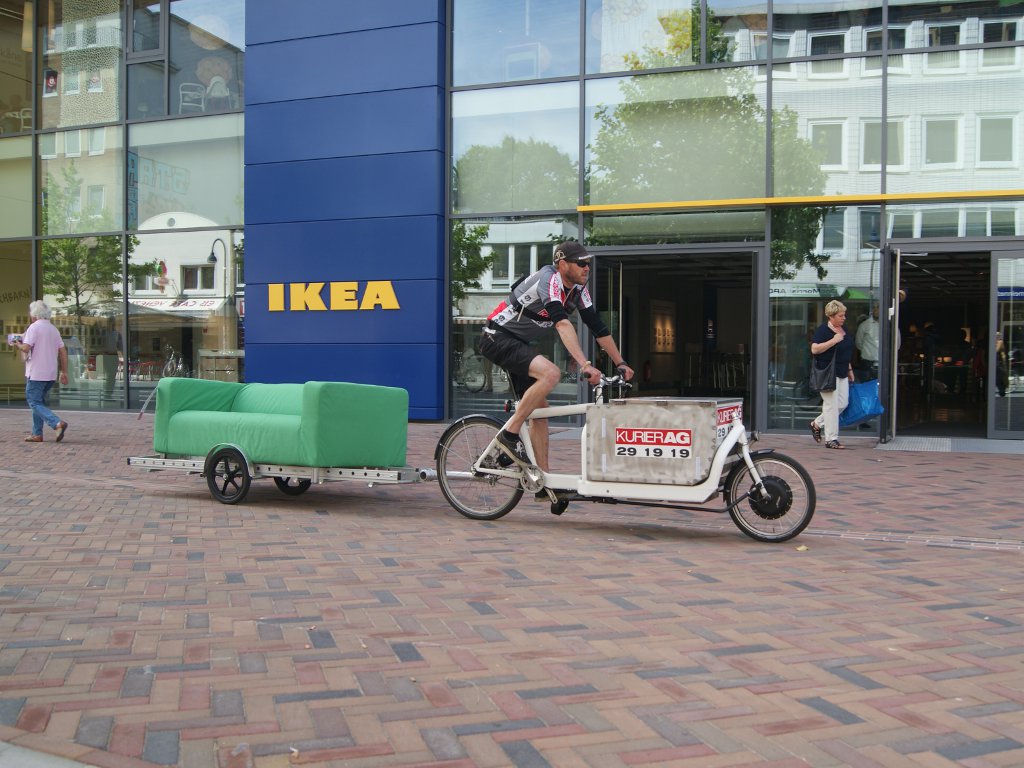 Customers arrange for deliveries using KurierAG's delivery counter located inside the store.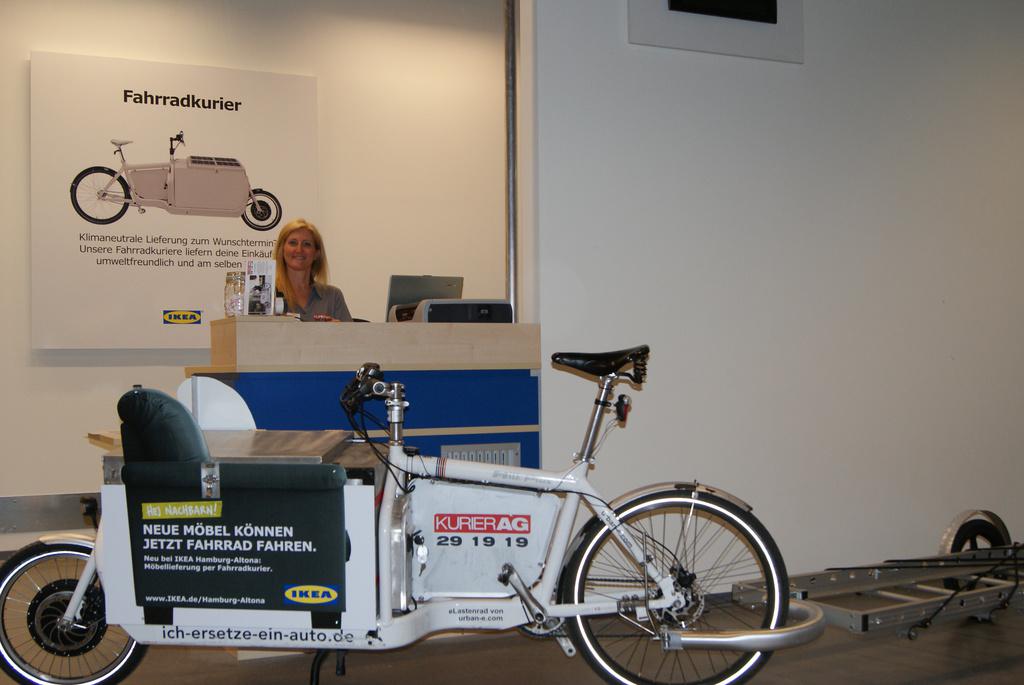 They deliver to 30 zip code areas, with the maximum distance being approximately 6 miles / 10 km. The delivery charge is between 9.90 and 19.90 euros, depending on the distance.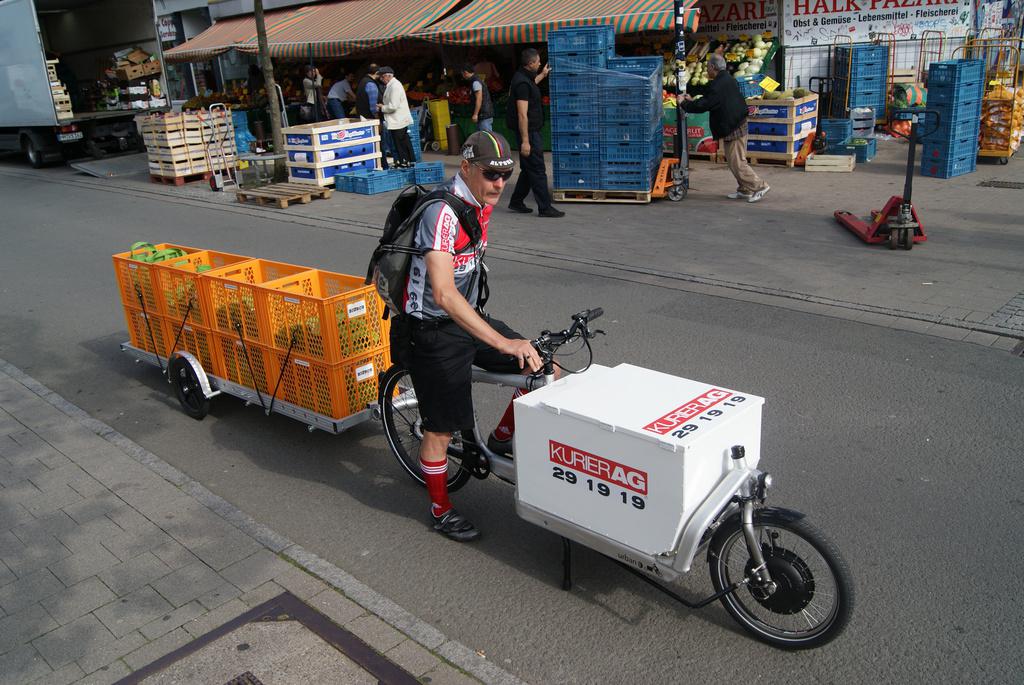 Delivery by bike is becoming an increasing popular delivery method in Hamburg, according to Hamburg's evening newspaper, Hamburger Abendblatt. (Here's an English translation of the article using Google Translate.)
Special thanks to Svend Jacobsen of KurierAG for sharing the information and photos.
Categories: Cargo Biking, Customers, Cycling for Profit