How to Carry a Bicycle on a Bikes At Work Trailer Using the Plywood Rack
2012-10-30
Someone recently asked us if it is possible to carry a bicycle using our plywood rack. He had planned to purchase a plywood rack to carry plywood, but didn't want to order a bicycle rack to carry bicycles if it wasn't necessary. I had not considered this before, so I did a quick test using our old shop trailer and one-half of a plywood rack set.
It turns out that, yes, you can! The photos below show how the upright on the plywood rack is in just the right position for supporting a bicycle.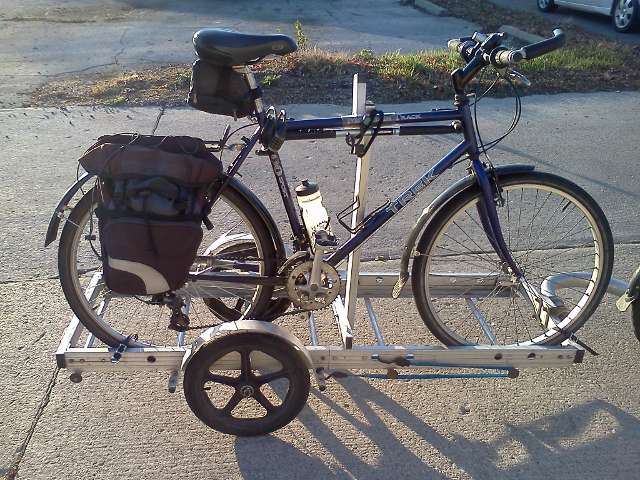 There are a few things to remember if you plan to do this:
If you are carrying one one bicycle, the trailer will be loaded asymmetrically and therefore prone to roll over if you are not careful. It is best to carry something beside it like a tool box to balance the weight distribution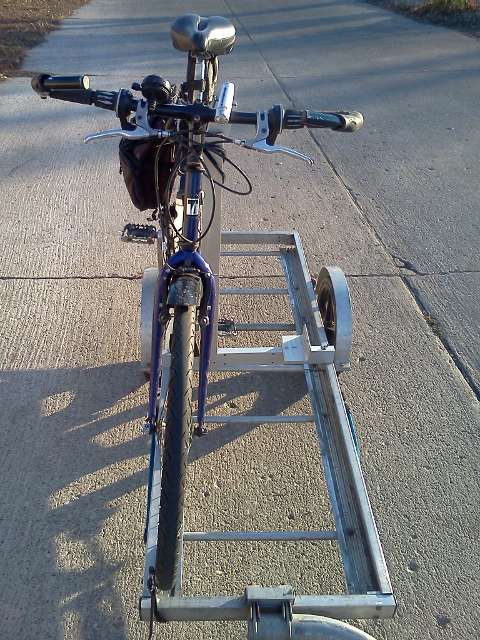 You will need some toe clip straps to secure the wheels to the trailer frame. When secured, they should pull the bike in opposite directions to keep the bike from rolling back and forth in transit. (See the position of the toe clip straps securing the bike in the top photo.)
The bike will need to have a top tube (i.e., you can't carry a woman's bike this way), and the top tube should be no more than 33" / 84 cm above the ground. Otherwise, the plywood rack will be too short to support it. (We can, however, make a custom, taller plywood rack if you have a bike with a tall frame.) You will want to put a piece of split plastic hose over the frame tube to protect the frame. You can secure the bike to the plywood rack post using a shock cord, toe clip strap, or even a piece of twine.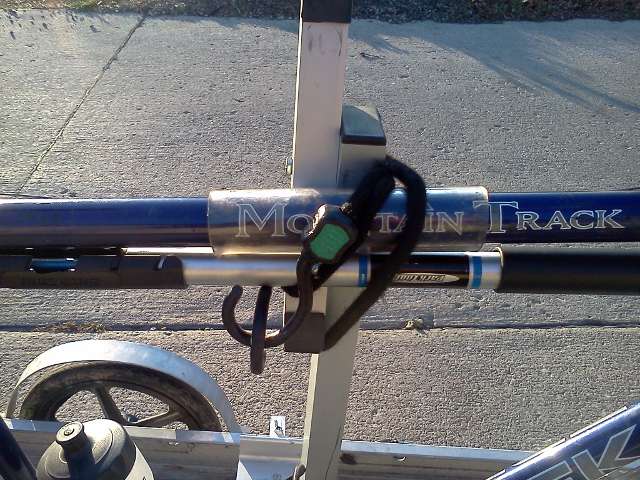 Categories: Tips and Techniques