DIY Household Moving By Bicycle
2012-02-01 (updated 2019-05-07)
Household moving is a popular application of our trailers. Not only do several commercial moving companies use our trailers for this purpose, but several individuals have sent us pictures and posted their stories online. Below is a small sample of some of the latter.
.
Alex and Kate moved their household during the winter in Minneapolis. They discussed the move on the Cycle Twin Cities web site.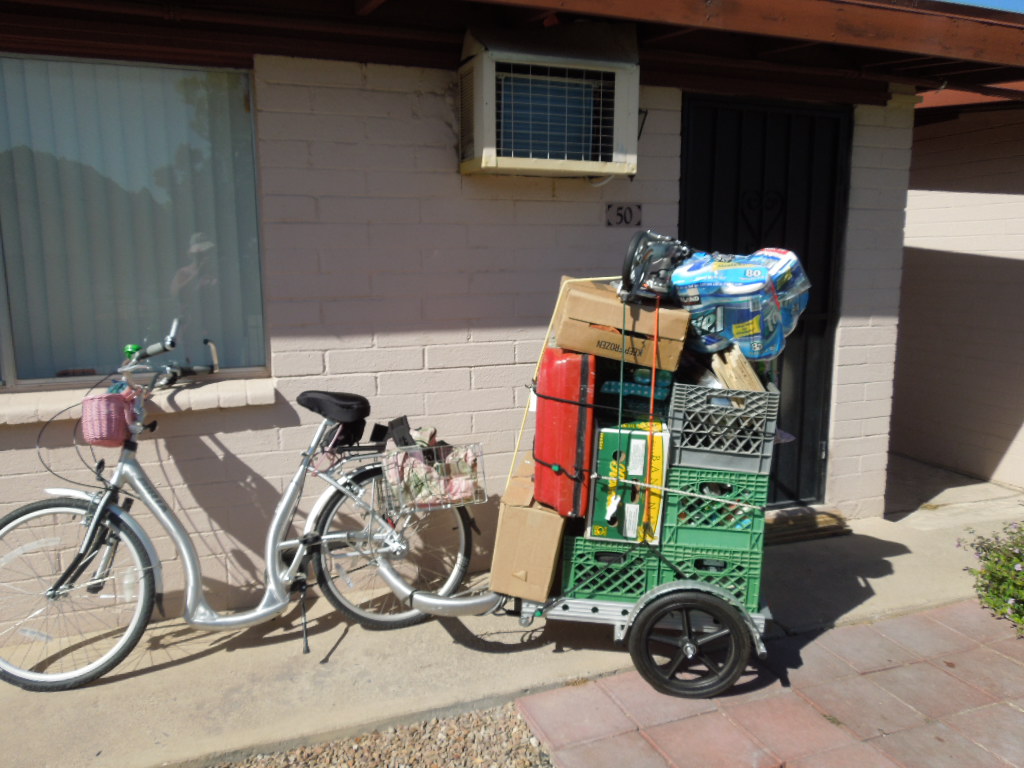 Russell and Debbie Holt moved their household using a couple of our trailers, including this loaded 32A trailer.
The bloggers at Bikes As Transportation have good advice on how to move couches by bike using our trailers.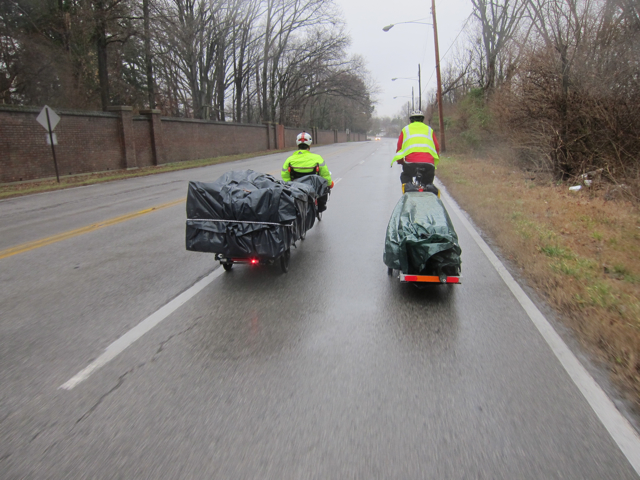 Household moves by bike are often community events. Bicycling for Louisville sponsors one annual household move each year. The photo above is one from their fourth-annual event held in January 2012. You can see a great collection of pictures from it and previous events on their Bike Move Louisville photo collection.
We've participated in a couple of community household moves ourselves. Below are some videos of them. Special thanks to Helen Gunderson of Gunder-friend Productions for filming and producing these.
Bikes Move Stuff in Ames, Iowa - July 12, 2009
Bikes Move Stuff in Ames, Iowa - July 26, 2009
If you have your own "moving" story using one of our trailers, contact us and we'll add it to the list.
Categories: Carfree Living, Cargo Biking