Denver Food Rescue
2016-01-05
Denver Food Rescue is a non-profit organization in Denver, Colorado, that collects produce from farms and grocery stores that would otherwise go to waste, and distributes it to those in need.
Most of the fruits and vegetables are collected and distributed by over 65 volunteer bicyclists using nine of our 64A bike trailers.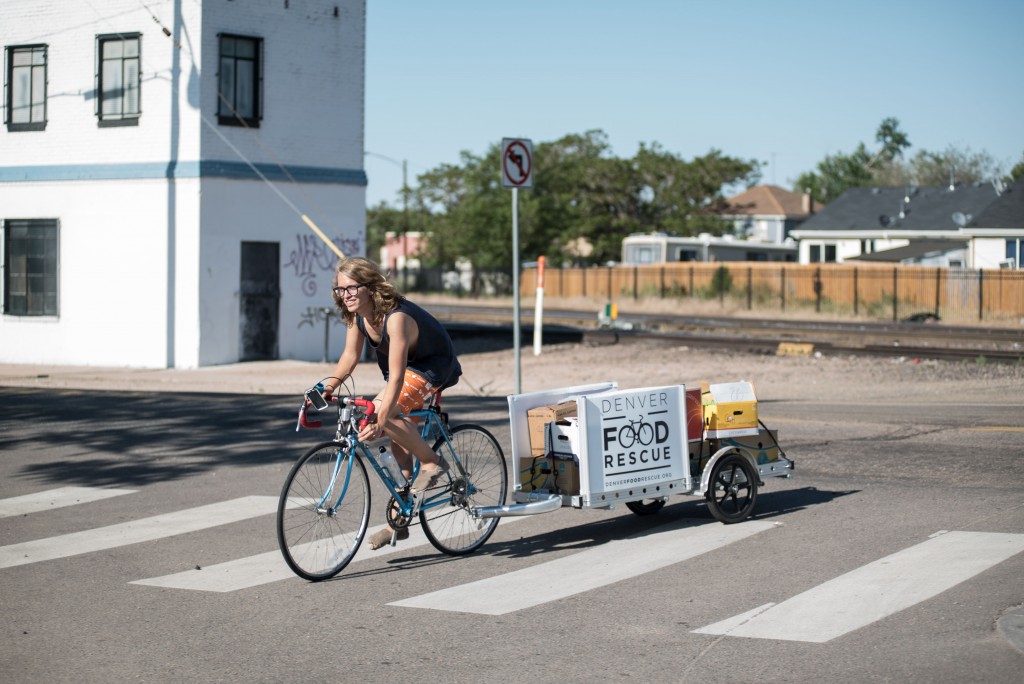 Here's a brief video about the organization, put together by Matt Healy, one of their volunteers, for a class project of his:
Brittni Laura Hernandez, a volunteer coordinator at DFR, tells me they currently collect 500-1000 lbs / 225-450 kgs of food per day, 7 days a week, using our trailers. They presently serve 5400 people (1800 families) per month, or about 450 families per week.
In 2015, they collected over 200,000 lbs / 91,000 kgs, and expect to collect even in 2016.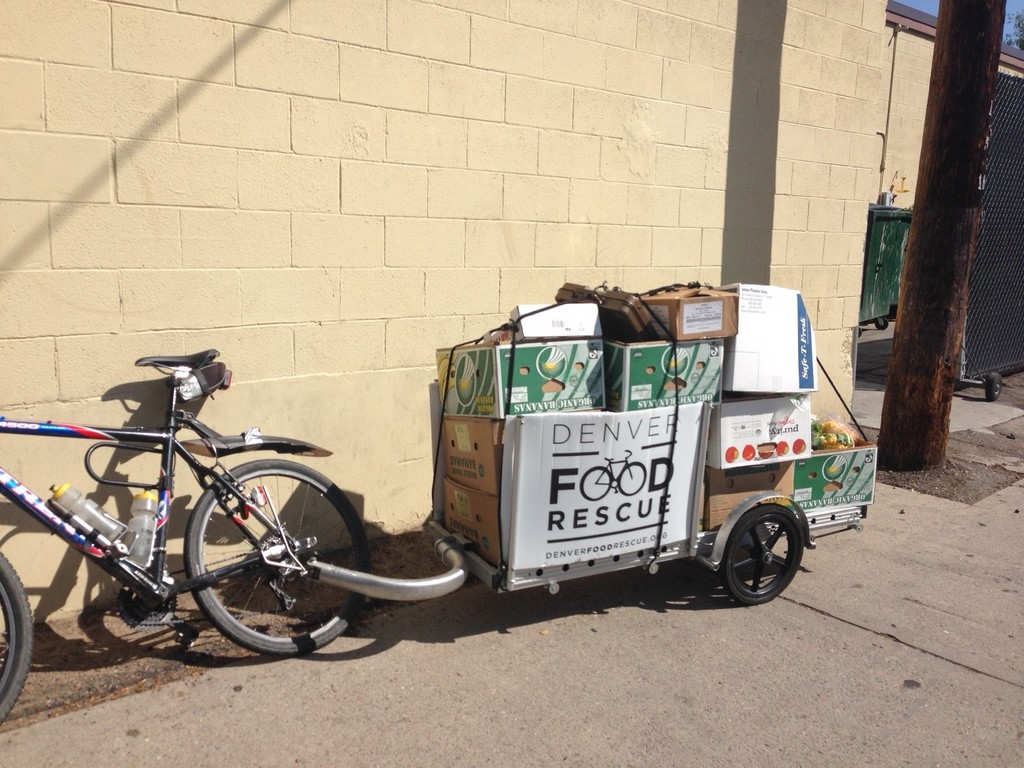 In addition to their dozens of volunteer cyclists, there are an additional four volunteer interns that give their time for organizational assistance along with food pickups. There are currently only two paid staff, soon to be three, that run Denver Food Rescue alongside their volunteers.
We commend DFR for providing such a worthwhile and needed service. We're pleased they chose our trailers to be play such an integral part of their program.
(Special thanks to Matt, Brittni, and Steven for their assistance preparing this post!)
Categories: Customers