Composting with a Cargo Trike and Trailer
2018-08-11 (updated 2019-04-11)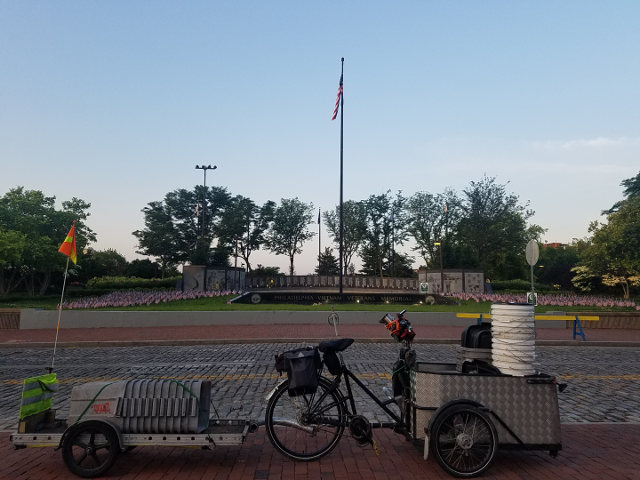 Update: The Philadelphia Inquirer published an article about Bennett Compost and another BAW trailer user, Circle Compost
Rudi Saldis, a worker at Bennett Compost in Philadelphia, PA, recently sent us some photos of the Bikes At Work 64A bicycle trailer and Nihola cargo trike that he rides over 100 miles a week, hauling food waste and compost. I asked him for more information about Bennett and what he does there. He responded:
Bennett Compost provides an organics recycling option for residences and businesses in Philadelphia via curbside collection.  We've been around since 2009 offering a weekly compost pick-up service currently serving around 2,300 households.  About 1/3 of those customers receive weekly collections via me (Rudi) pedaling a Nihola Flex tricycle pulling a bikes at work trailer. We began doing pedal collections in 2013 with an old mountain bike pulling our B@W trailer.  While we've had several versions of our pedal vehicle, we've been using the same trailer since we began.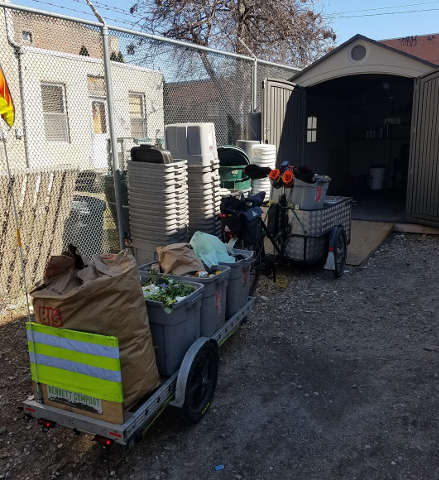 We then process the material we collect and create a beautiful, nutrient rich product which our customers get back and we also sell.  You can read more about our beginnings and the products we offer on our website, Bennett Compost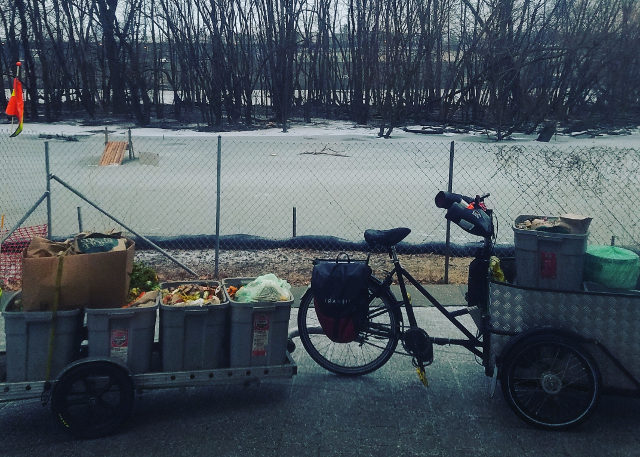 Thanks, Rudi, for sending the photos and sharing about your work!
Categories: Cargo Biking, Customers, Cycling for Profit