Chopstick Art
2015-06-27
Chopstick Artis a small, Oregon-based designer and manufacturer of home goods made out of bamboo. They brought their wares to New York City this year to sell them at local markets. They use their 64AW bike trailer to transport their booth and goods around the city.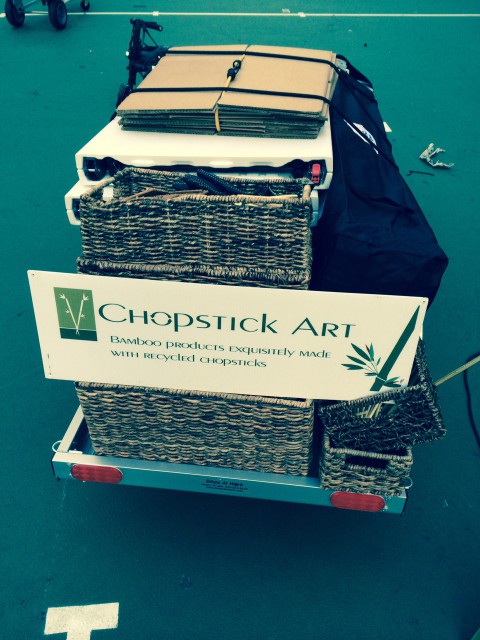 They use their trailer 2-3 times a week to haul their booth, tables, a tent, and baskets.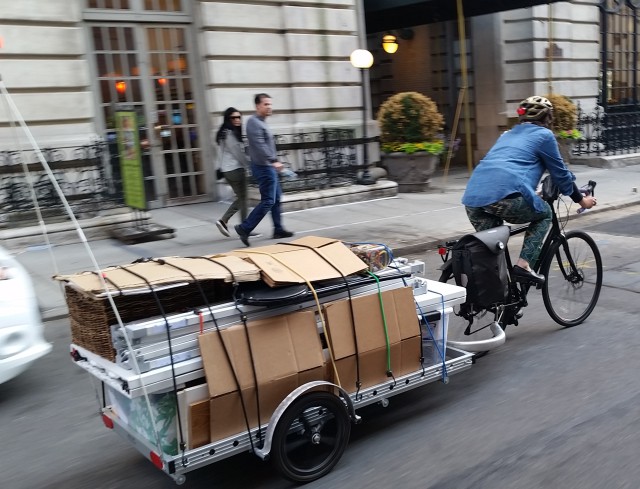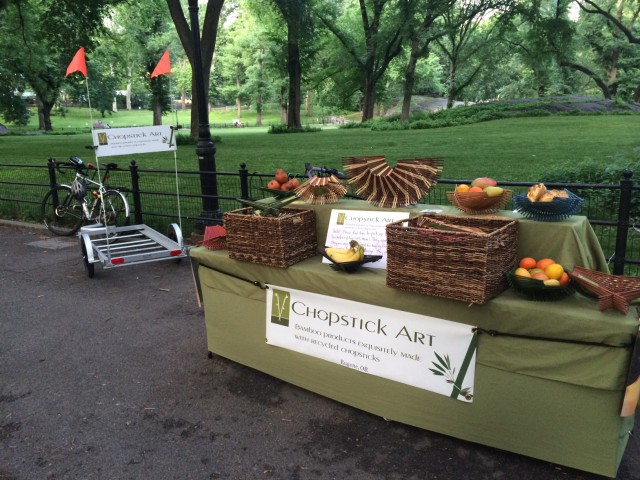 They once found a couch on the street while coming back from a show, so they picked it up and hauled it home!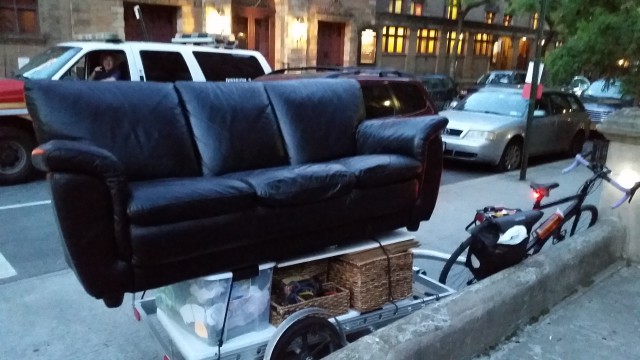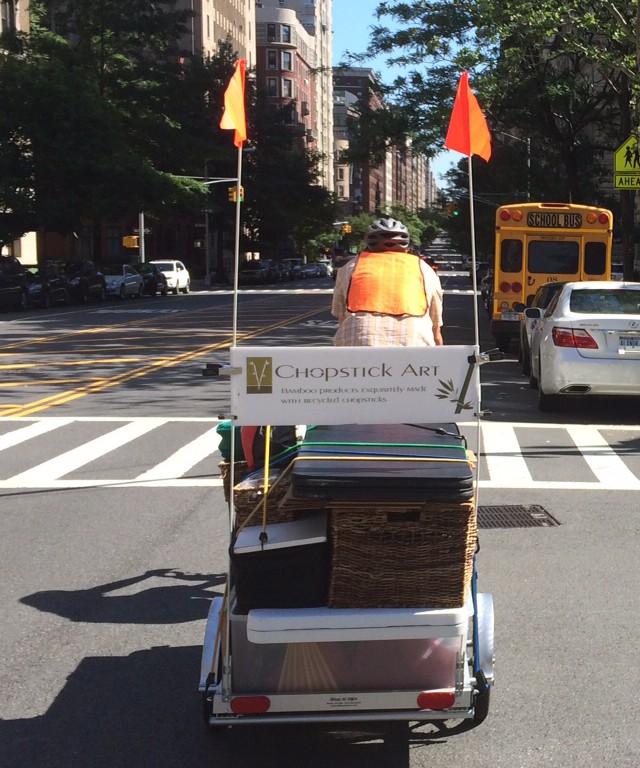 Categories: Customers