Carrying Five Bikes on a Bike Trailer
2015-12-17
We are often asked if our trailers can be used to carry bicycles. The answer, of course, is yes!
Vincent from DEFI VELO recently sent us a video of how they can carry up to five bikes at a time using a 64AW trailer they recently purchased from us. The video is shown below, but I thought it'd be worthwhile to first describe their organization to put their need for this in context.
About DEFI VELO
DEFI VELO ("Bike Challenge") is a bike promotion project for teenagers and young adults ages 15-20 years old in Switzerland. Initiated in 2011, the program has provided more than 10,000 participants with the opportuntiy to enjoy bicycling as a healty, fun, environmentally-friendly, and practical activity.
The programs take place at upper secondary institutions, like high schools or colleges. During each 3-hour long program, the participants try out different aspects related to bicycling:
riding in traffic,
mechanical skills (i.e. changing a flat tire),
riding skills (bike polo, slaloms, etc.),
and meet people that are passionate about bikes (bike messengers, touring cyclists, cargo cyclists, etc.).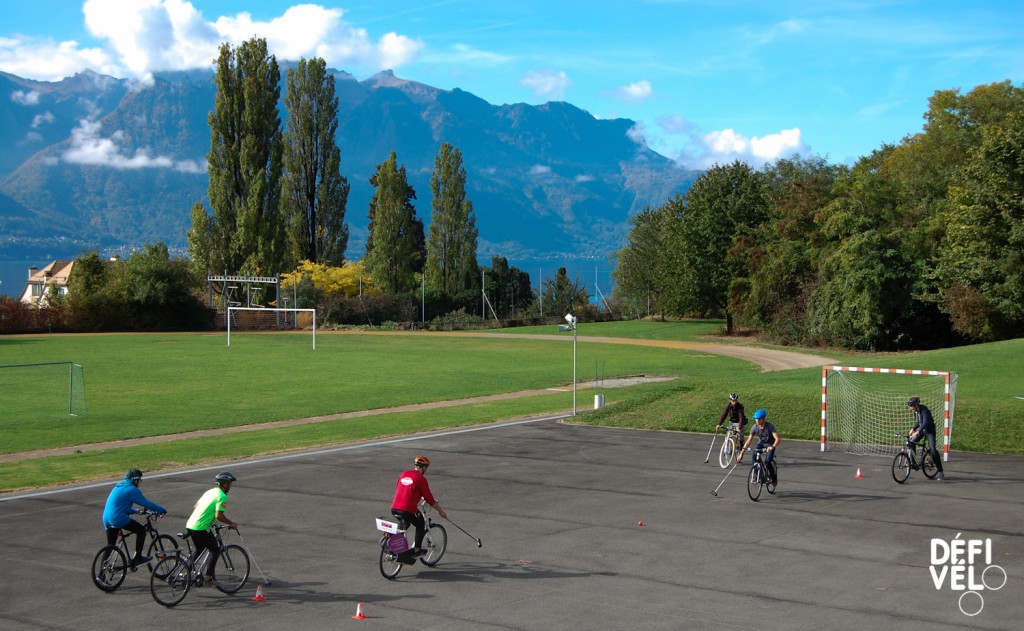 Each class is divided into groups, and participants are evaluated on a point system. Classes with the best score participate in a final challenge at the end of the school year in June.
How They Use Their Trailers
DEFI VELO provides rental bikes for participants who need one, and being an organization that promotes bicycle use, wanted a way to transport both the bikes and their gear to their qualifying events held at schools using bikes. They currently use electric-assist Bullitt cargo bikes, but needed more capacity.
Now, using their bikes with our trailers, they can carry all the gear they need on-site, from small objects (bike polo canes and cones, wheels, boxes, etc.) to up to 5 bikes at a time.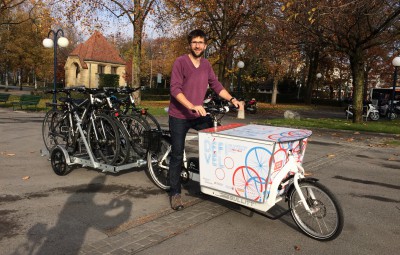 The video below shows how they do this using one of our 64AW bike trailers and two side-mounted bicycle racks.
You can learn more about DEFI VELO at their website, or their Facebook or Instagram pages.
Special thanks to Vincent from DEFI VELO for the video and information about their organization.
Categories: Customers