A Bike Shop that Teaches
2019-08-17
Raúl Echevarria of Urban Neighborhood Initiatives recently sent us some photos of their 64A bicycle trailer. I was curious about his organization, and asked if he'd be willing to share more about it. He graciously responded:
Our organization, Urban Neighborhood Initiatives (UNI), is a non-profit community development organization located in the Latino community of Southwest Detroit. As part of its mission to develop youth leadership and entrepreneurial forms of economic development UNI manages Southwest Rides, LC3, a member organization whose sole member is UNI, which, through funding for summer youth employment, places 5 high school and college aged youth as apprentices in the bike shop. There they learn the basics of bicycle mechanics and all of the areas of managing a bike shop, from customer service to inventory management, from cleaning and maintenance to branding and marketing.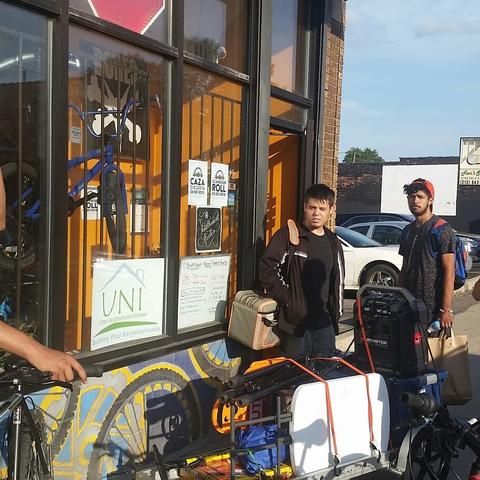 At Southwest Rides, all of the bikes that are sold have been donated to the shop. Whatever bikes are not in condition to be sold are refurbished for sale or used for parts. these parts are then sold at low cost or used to refurbish other donated bikes. In addition we coordinate a Earn-a-bike program for neighborhood children. They learn to take a bike apart and reassemble it. Once they complete the program they are able to keep the bike that they learned along with a bike lock and helmet. The bikes use in this program are donated bikes and other materials are made possible through grants awarded to UNI for the program.

This year UNI received a grant from the Ralph Wilson Fund, through the Community Foundation of Southeast Michigan, to "encourage children at play" in the outdoors. Our proposal was to coordinate neighborhood bike rides bi-weekly, and in between the rides, host place-making activities in area parks. We utilized these funds to purchase the trailer, a 10X10 canopy, a mobile bike stand and tools, various field games, and a mobile PA system. These events also serve as a strategy to market the bike shop and ensure a community presence to capture the local market.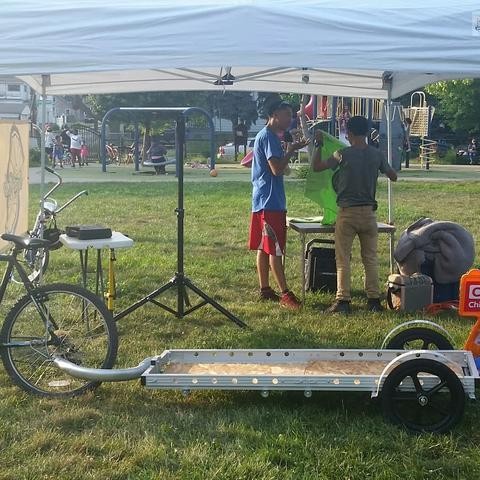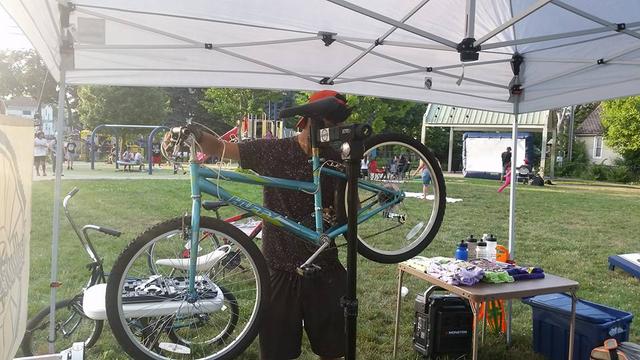 Bikes At Work was recommended to me by a good friend, Alex Wilson, from West Town Bikes in Chicago, an organization I helped to found 15 years ago.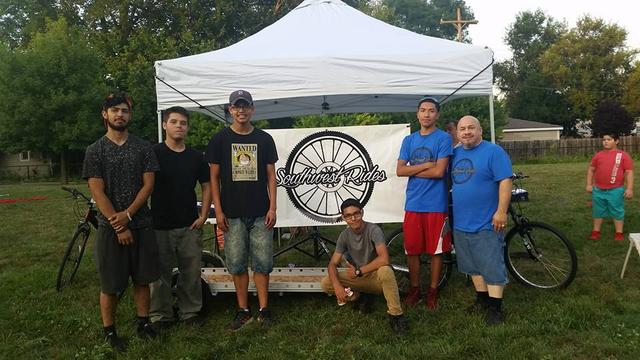 To learn more about Urban Neighborhood Initiatives and the programs they sponsor, visit their web site. You can learn more about Southwest Rides here.
Thanks, Raúl, for sharing the information about UNI!
Categories: Customers